Trainsharp Cycle Coaching
Bike Position & Fitting by TrainSharp and Sean Yates.
We believe a Bike Fit is only as good as the Technician doing it !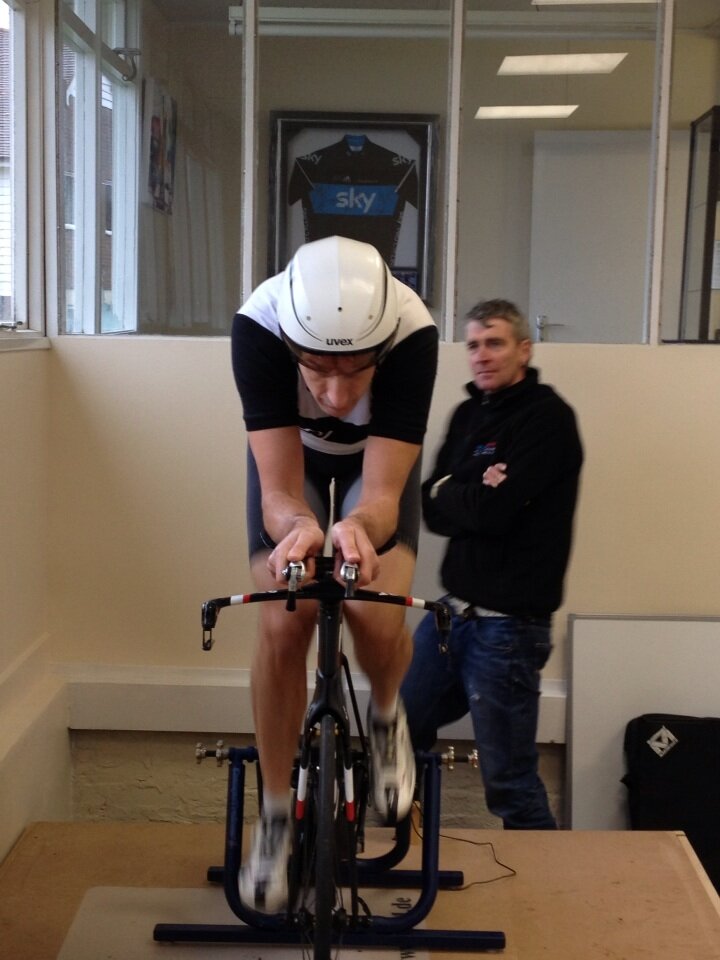 90% of our bike fits have come from happy customer recomendations. At TrainSharp we devote a minimum of 3 hours to your fitting as we feel its important to get to hear about your cycling desires - We very much believe that optimal bike fitting is a two way communication process between the bike fitter and the bike rider. Correct fit is crucial to performance, comfort and power.

Not everyone can afford to have a bike custom built, but there are probably more ways than you realise to modify the bike you already have.
With a few minor adjustments, and perhaps a new part or two, your ride could be transformed.

If the bike fits properly you may expect to complete long rides without your usual joint pain, foot numbness, back or neck soreness.
Optimise your set up and deliver more power through a more aerodynamic and comfortable position.

TrainSharp can advise on bike fit and can help you identify your best possible position, adjusted to allow optimal use of cardiovascular and muscular fitness.
TrainSharp Road Bike Position and Fitting £150.
New * TrainSharp Time Trial Optimisation Fitting £240.
TrainSharp has optimised time-trial positions for everybody from the evening 10 club rider to National time-trial Champions. Testimonials are available on request.